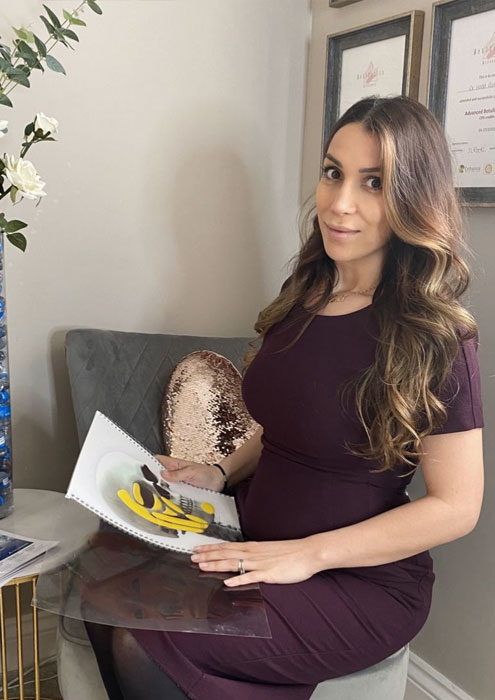 Dr. Ranjbar
Award-Winning Harley Street Trained Aesthetic Doctor
Dr. Ranjbar has established L1P over several years and has become well known in the industry for her attention to detail and her extensive portfolio of corrective work. Dr. Ranjbar teaches many junior doctors and experienced doctors alike, in topics such as complications in aesthetics to enable greater understanding for the medical cohort. She has articles in the Aesthetic Journal that are read and followed by many medical professionals as well as having won several awards in the industry including and not limited to – Aesthetic Awards – Rising Star of the year 2020 Finalist, Aesthetic Medicine Video Awards – Best Practitioner and Aesthetic video, GHP Awards – Best for Antiwrinkle Therapy and Lip Fillers West Sussex
The Beginning
Prior to her journey through university, Dr. Ranjbar worked at several beauty/cosmetic counters such as Benefit, Lancome, No7, and Mac. At a very young age, she became a makeup artist working at London Fashion week for some of the biggest designers.
Between 2009 and 2012 Dr. Ranjbar studied Biomedical Sciences in Liverpool. Biomedical science combines the fields of biology and medicine in order to focus on the health of both animals and humans. This enabled Dr. Ranjbar to build on her knowledge and create a platform for her understanding in medicine.
She graduated as a Biomedical scientist in 2012 and started working at Medimmume as a scientist. Here she helped research and produce Medimmune's seasonal FluMist vaccine in the labs as well as develop a vaccine targeted specifically at the novel H1N1 virus.
From here she moved on to work as a Quality Control Scientist at Fresenius Kabi. Fresenius Kabi is a global health care company that specialises in lifesaving medicines and medical technologies for infusion, transfusion and clinical nutrition. Their portfolio of products provides essential support for the care of critical and chronically ill patients. This role indirectly helped in her aesthetic career as it improved her knowledge in quality control of all pharmaceuticals. This ensured that in her aesthetic career all products utilised by her at L1P are to an approved standard and of a high quality.
Becoming a Doctor
From 2013 to 2018, She studied medicine at Keele medical school. Keele has rapidly established a solid reputation for medicine. The school was ranked 4 out of the UK's 33 medical schools in The Sunday Times Good University Guide 2017 with a student satisfaction score of 92.4. Unlike most medical schools in the UK, Dr Ranjbar had direct contact with patients from the very start (year1). This experience has ensured that her patient care and understanding is excellent and all her practice in a clinical setting is patient centred. She graduated in 2018 with a Bachelor of Medicine, Bachelor of Surgery (MBChB) with Honours. She is now working as an NHS doctor at the Royal Sussex University Hospital in Brighton.
Aesthetic Medicine

She is highly trained in non-surgical Aesthetic medicine including reversing aesthetic procedures. Aesthetic medicine comprises of a range of non-surgical procedures or treatments, performed with topical or local anaesthesia, to restore, enhance, or modify the appearance, anatomy or physiology of the cutaneous, subcutaneous tissues or associated structures. Dr Ranjbar utilises the newest techniques in Lip augmentation and non-surgical corrective work. Her treatments are the highest quality and she assures patient safety at all times. Dr Ranjbar is insured with Cosmetic Insure.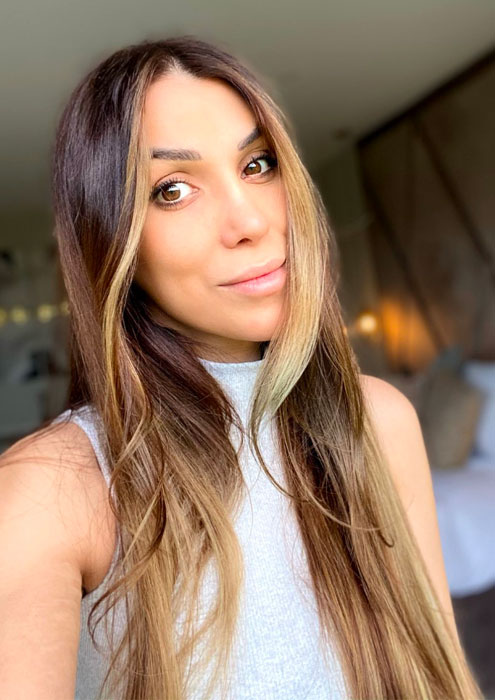 Do You Have Any Queries Or Want A Consultation?
GET IN CONTACT WITH ONE OF OUR DOCTORS TODAY