TRANSFORMING YOUR CONFIDENCE
WITH DOCTORS YOU CAN TRUST
The multiple award-winning elite clinic in Sussex, L1P, was created by Dr Ranjbar. She has a passion for skin health and cosmetic treatments including Lip Fillers & Anti-Wrinkle therapy, that enabled the establishment of a centre of excellence for non-surgical aesthetic procedures.  As an independent clinic L1P selects the highest quality approved products and treatments to give superior results and longevity.
Dr. Hannah Ranjbar's approach is to provide a no-obligation consult to include advice tailored and bespoke to your own personal aesthetic goals. She prides herself on outstanding patient service, with a very personalised feel. She aims to achieve the exceptional to all of her patients and to allow them to feel their very best.
Dr Ranjbar and her patient journeys on Instagram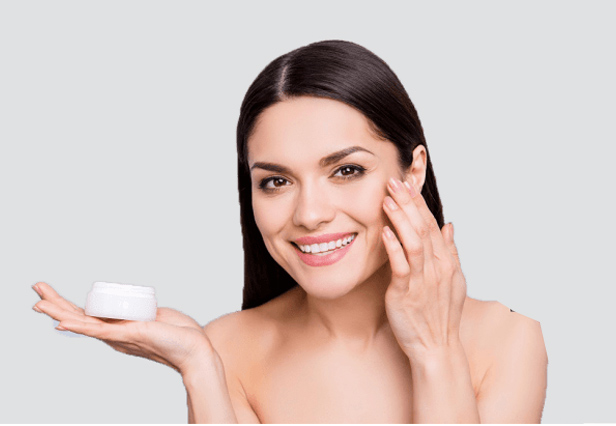 Google reviews

5 star treatment from Hannah at L1P Aesthetics. Have had both lip fillers and anti-wrinkle injections, the aftercare has gone above and beyond my expectations. I have seen Hannah multiple times for top ups, she contacted my regularly before and after my treatment and did follow ups to ensure my lips were healing well after the fillers. Would highly recommend, as a doctor I felt totally comfortable during the procedure as Hannah talked me through every process of the treatment. Totally in love with my new lips and will certainly be going back
JOANNE HOLDEN
Google reviews

After having a full hysterectomy and hitting the menopause like a brick wall my face suffered badly, I had never tried anti-wrinkle injections before but Hannah listened and understood exactly what I wanted and helped guide me, at nearly 53 I wasn't expecting miracles and wanted it to look natural, I feel Hannah achieved the look I wanted. I would trust her 100% and will definitely continue to use L1P. Thank you Hannah for your patience and guidance. If you are thinking of having anything done Hannah is your girl x
Google reviews

Hannah is an excellent doctor who is extremely knowledgeable and highly trained in aesthetics. She provides high quality treatments and really looks after the needs of her clients! She is trustworthy and always strives for perfection in her work. Would highly recommend. Keep it up!! xx
Google reviews

Hannah is so incredibly professional and knowledgeable. I did a lot of research before deciding who to go with and I definitely made the right decision. She was really kind and calming which helped with the first time nerves. She talked me through the whole process and made sure we both knew the outcome that I wanted. I am so pleased with the results and will definitely be back to visit her in the future. I would recommended Hannah 100%!
Google reviews

I wouldn't have ever considered lip fillers but after seeing Hannah's amazing work online and on my friend I was sold. I had seen Hannah for botox before and completely trusted her knowledge and skill. She took her time to explain everything and made me feel so comfortable. Having my lips done was the the best decision, they've got a natural, healthy looking plump that I always wanted!!
Google reviews

Friendly, professional and caring. My first time seeing Hannah. And what a great first visit. Made me feel relaxed and helped me understand all about the procedure. Would highly recommend!
Google reviews

Hannah is so professional and excellent at cosmetic treatments . I trust her implicitly. She is by far the best and is very thorough in her work. I would not use anyone else. I am so pleased with my treatments and fully recommend her. She puts you at ease and will only carry out treatments if you need them. I have found in this industry that there are so many people who are in it for the money but with Hannah she talks you through the procedure and results and expectations and her work is excellent and I couldn't be happier with my last Botox treatment.
Google reviews

Today was my second time visiting and I honestly cannot rate either of my sessions highly enough. From initial contact all the way through to aftercare the experience is excellent. Truly the best out there. You are given such a great level of detail and it's clear that every appointment is bespoke to your needs. Hannah is informative, professional, welcoming and so talented. All my questions are answered whether that be over email or in person and the answers are honest and helpful. Not to mention the brilliant results each time! My first treatment lasted for months and made such an impact! If you're a first timer or have been treated for years, this will wow you from beginning to end. Thanks so much and see you next time!
Google reviews

I was recommend Hannah (l1p aesthetics) by a friend of mine who also got her lips done by her, and my results are amazing! I told Hannah that I didn't want so much of my gum to show when I smiled and she made that happen! Hannah was so kind and reassuring. I would never go anywhere else, my lips look amazing.
Google reviews

Hannah went above and beyond to work out what products would be best for my skin type. Not once did i feel any pressure to buy anything.
I have suffered with eczema all my life and recently it had been really bad around my eyes, leaving me feeling down, and insecure. The products prescribed from Obagi haven't irritated my skin at all, have made it clearer, brighter and for the first time ever i feel confident in my own skin without makeup. Hannah is so kind and you can just tell her customers mean everything to her. Highly recommend anyone to ask for her advice if you want to improve your skincare regime!! Thank you again, sounds extreme, but its genuinely changed mt life! Xx
Google reviews

I had jawline fillers done and the final outcome is absolutely amazing, it looks great! I'm so impressed. I would highly recommend using L1P Aesthetics. Hannah was very welcoming and she definitely knows her stuff. I felt very comfortable throughout the whole process, I will definitely be going back without a doubt.
INTERESTED IN AESTHETICS?
CATCH UP WITH OUR LATEST AESTHETIC VIDEOS & BLOGS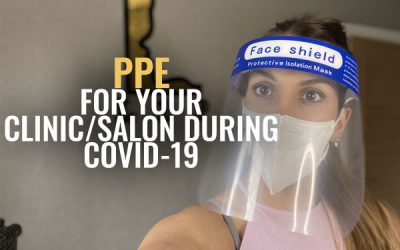 PPE – Personal Protective...
Do You Have Any Queries Or Want A Consultation?
GET IN CONTACT WITH ONE OF OUR DOCTORS TODAY